Ok Airedale folks.. I know it has been a while! .. Sorry about that!
So here you go.. opening bid is only $11.11 (my favorite number of course!)
Three day auction!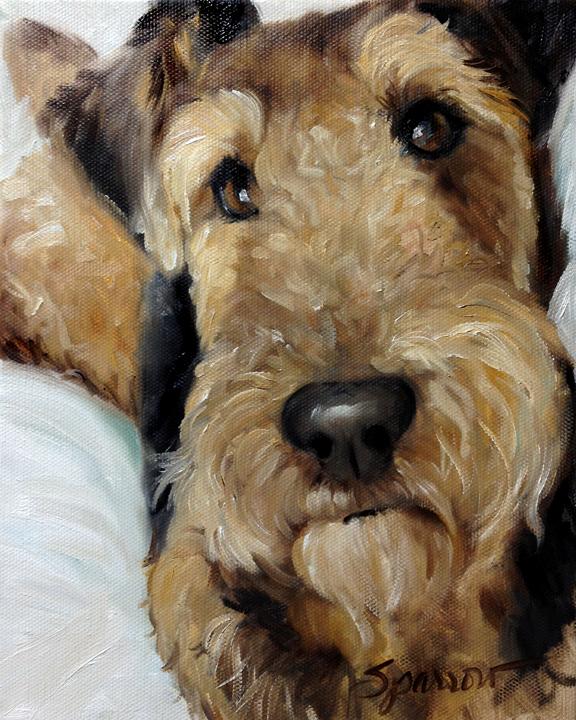 "Zeta "
Up for grabs!.. Add a little Airedale whimsy to your walls!
This painting was completed August 12,2014..
PLEASE NOTE... THIS IS A THREE DAY AUCTION, HOWEVER IT WILL TAKE A WEEK TO TEN DAYS TO BE DRY ENOUGH TO SHIP.,
#hangingthemoon #airedale