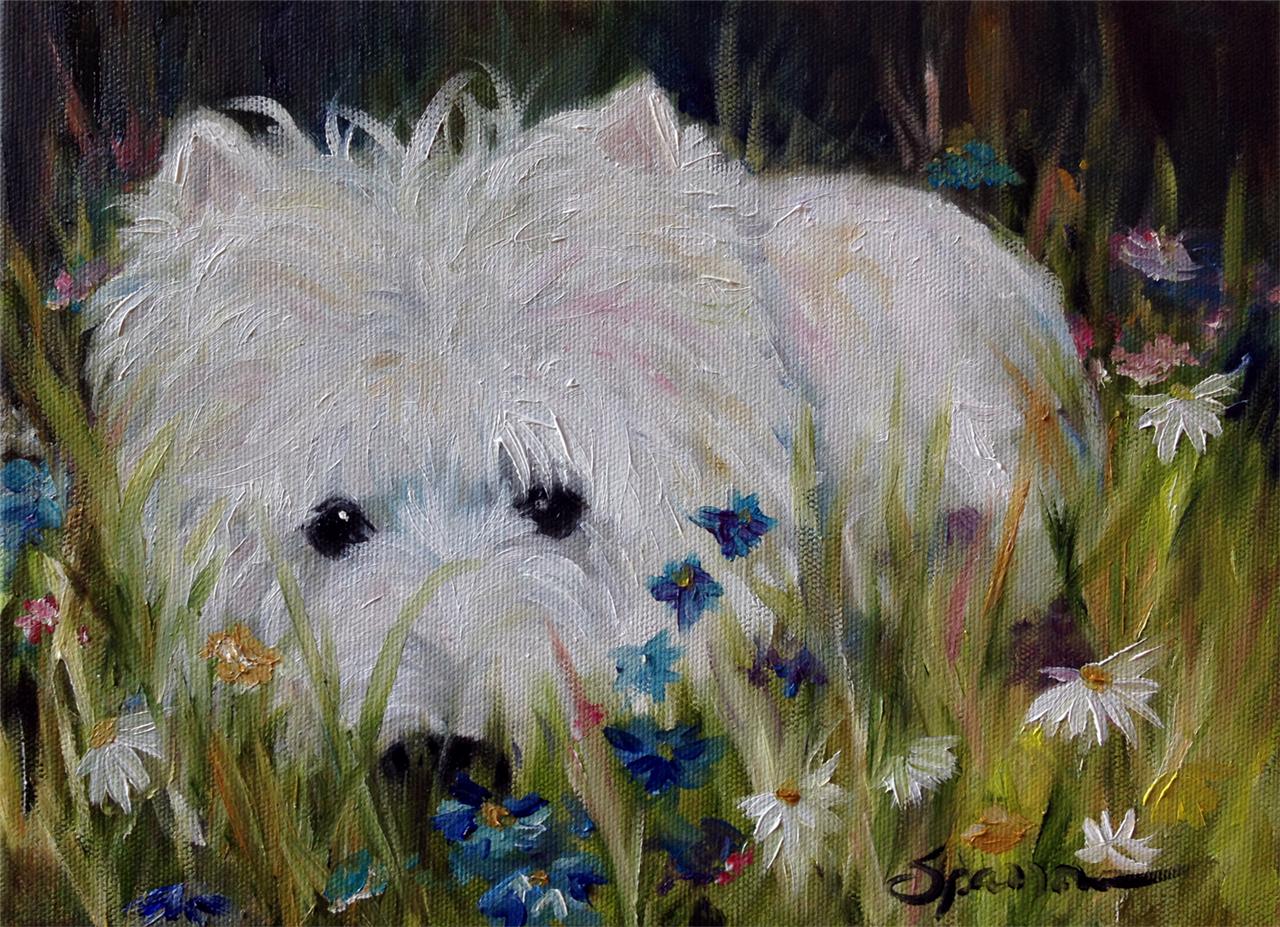 "waiting for friday"
(Westie West Highland Terrier)
Put a little Westie Whimsy on your wall or table top easel!
This painting was completed Aug 14 ,2014..
#westie #hangingthemoon #westhighlandterrier


ALSO! NEW... please share with your Rottweiler fans.. This oil on canvas is of "OWEN" a rescue Rottie.. The original is for sale for half the commissioned price on Etsy. Prints will be available there of it once the original goes!