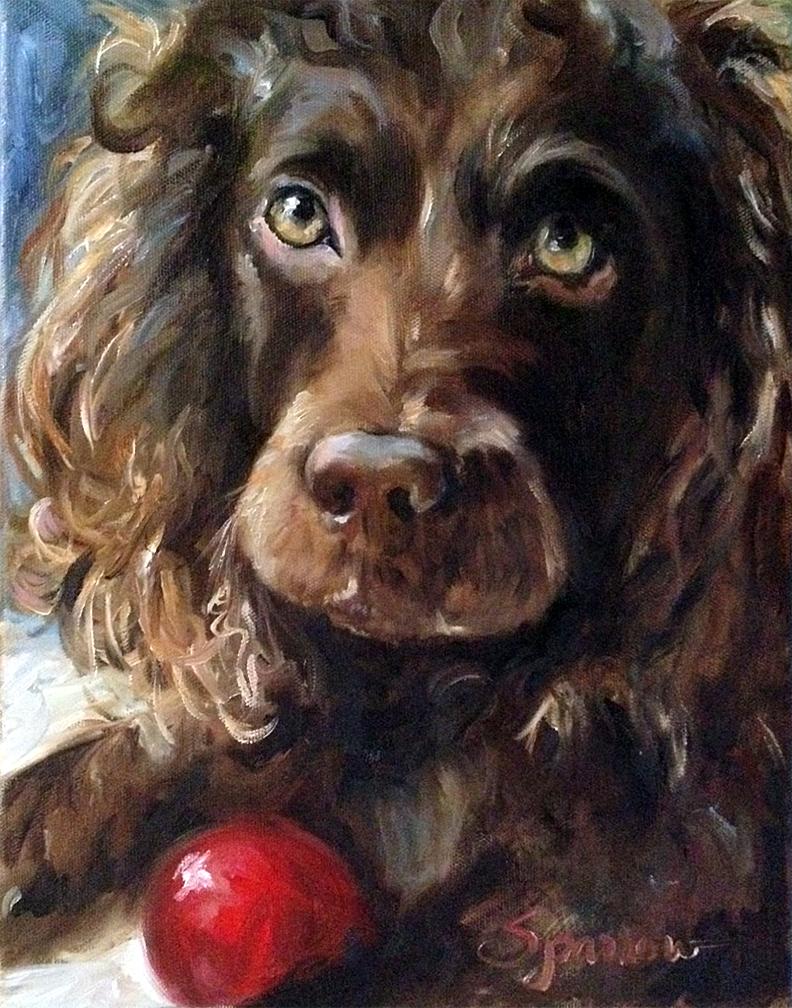 "Red Ball "
Up for grabs!.. the first Boykin Spaniel original auctioned with no reserve! At a little Boykin whimsy to your walls!
This painting was completed Thursday, July 6..
PLEASE NOTE... THIS IS A THREE DAY AUCTION, HOWEVER IT WILL TAKE A WEEK TO TEN DAYS TO BE DRY ENOUGH TO SHIP., I will be on vacation the end of next week so the painting will be shipped to the 21st
~~~~~~~~~~~~~~~~~~~~~~~~~~~~~~~~~~~~~~~~~~
COMMISSIONED CUSTOM PET PORTRAITS:
How it works? First, Find a photo of your pet that captures their unique personality and character. Next, Send us your photo or photos with any requests or changes you would like to see in the portrait. Then, await for your painting in the mail!
I try my best to pay attention to every detail from the smile in their eyes to their exciting spirits; their likeness and warmth will be jumping out of the canvas. Your four-legged friend is special and we want to ensure that their portrait is just as. We guarantee every painting will create a lasting memory that you, your family, and friends can treasure in your home and hearts forever.
OR... If you just have some fun pictures of your pets that you would like to be seen as the subject of one our paintings, send us those photos! You never know when you will recognize your four-legged friend as a work of art!