As Promised.. A DOG! :)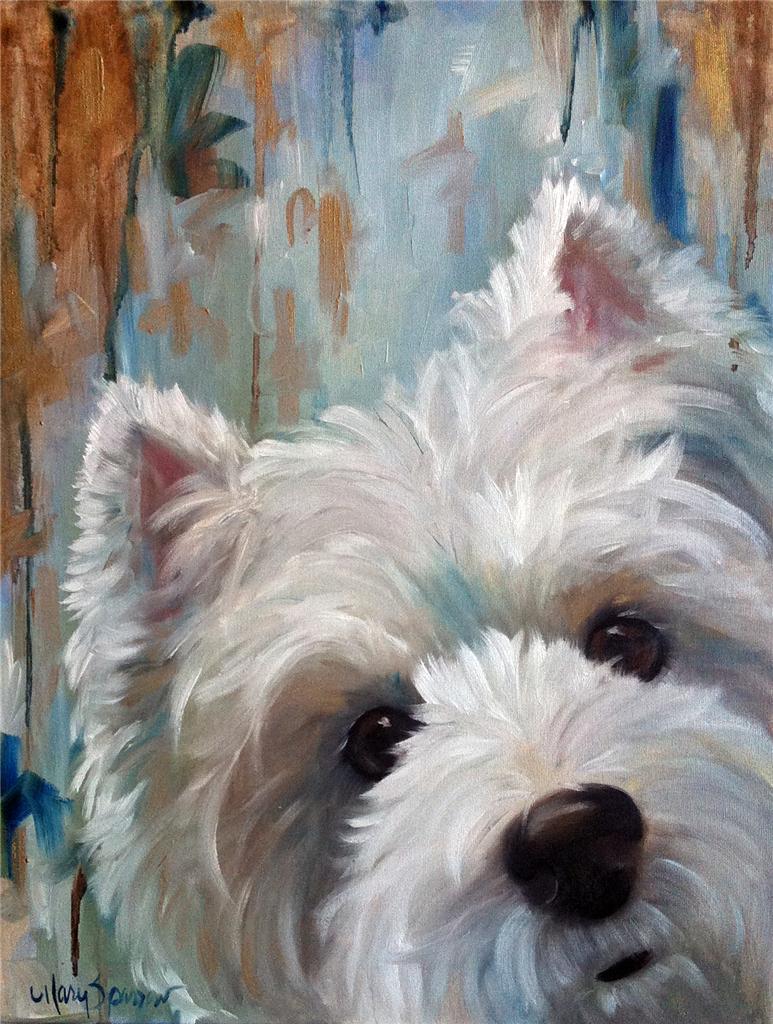 "DRIP"
(Westie West Highland Terrier)
14x18" Original Oil Painting Mounted Canvas Hard Panel
HAPPY NEW YEAR!.. Starting the year off with a new look and new painting support.. This painting is on a mounted canvas panel in blues, greens, browns and touches of Metallic Gold paint- A whimsical painting sure to add some fun to walls!