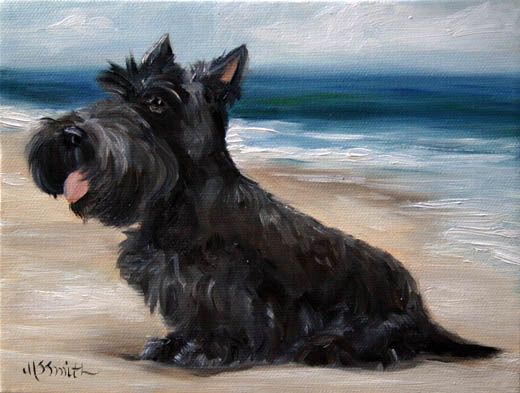 Hi Everyone! I know I've been missing in action it would seem.
My life has been very hectic with three young children bringing their school year to an end.
However, I am stealing every moment I can to paint your favorite dogs.
"Sand and Sea" will end tomorrow night, click
here
to bid.
I am also trying to balance painting our fur babies with our human kids. I just recently finished painting "Gracie".
In case you are looking for some of my prints on canvas or or paper from imagekind here is a coupon code
20% off museum and framed art!Use Imagekind coupon code museum20 when checking out.Expires 12/31/08
My paintings are being featured today on
http://artsweet.com/wordpress/mary-sparrow-smith-dog-art/
Have a GREAT DAY!!