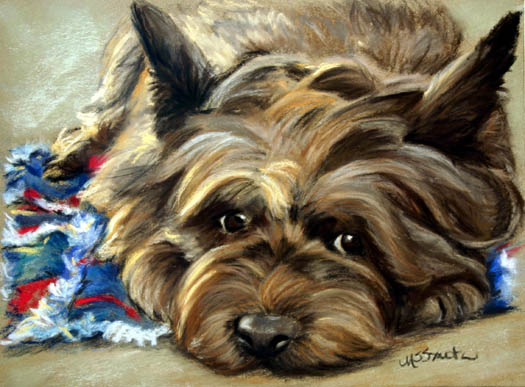 A new Year is here, and I have been quite remiss in keeping my blog up.
But I haven't stopped painting!! In fact I'm painting like crazy.Keeping up with painting at least one painting a day.
This painting will be ending soon! Portions of the proceeds will go to
Col. Potter Cairn Terrier Rescue. Go
HERE
to bid now!