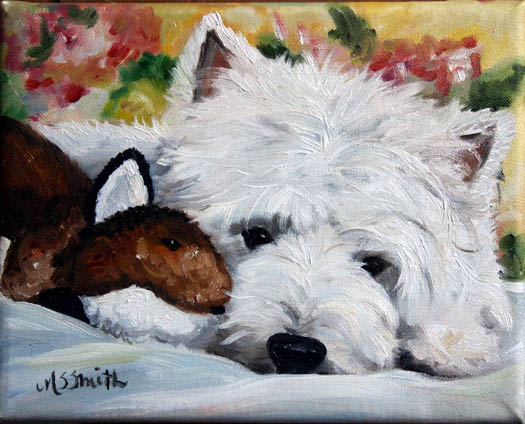 Good Morning!
As most of you know, I give a portion of my proceeds to some animal charities. Specifically Corgiaid, the National Airedale Rescue, Westiemed, Cairn Rescue USA, Col. Potter Cairn rescue and am working to add a Scottish Terrier rescue as well. I'm constantly in search of little models for my paintings, so if you happen to be the proud owner of one of these dogs and would allow me to use them as models, please contact me at
wmsmith@carolina.rr.com
!
The above painting "Fox and Hound" will benefit Westiemed. To bid go
HERE!