OOPS!.. Almost forgot I had the Scottish Terrier going up too!.. sorry about that
Mrs. Pickles is waiting for a playmate...
8x10 Oil on Canvas for the Scottie Lover!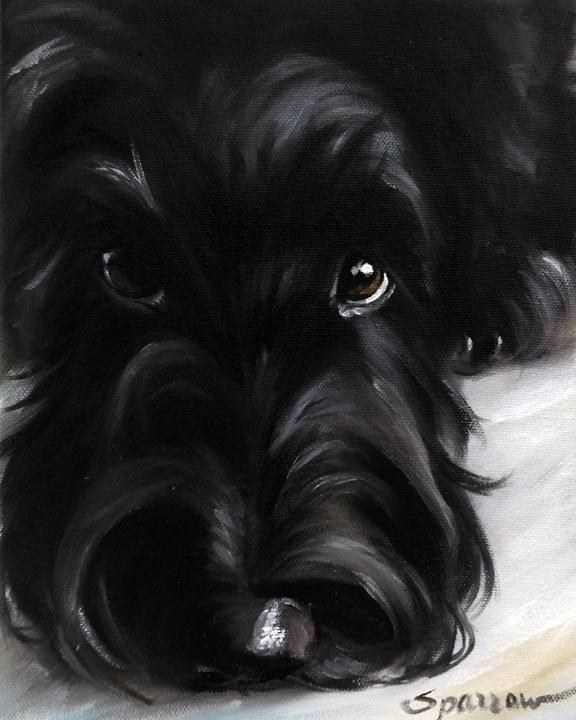 For Custom Paintings contact Mary at hangingthemoon@gmail.com
and follow us on Facebook at www.facebook.com/hangingthemoon
Help Mary hit 124,000 likes!!!!! she is almost there!