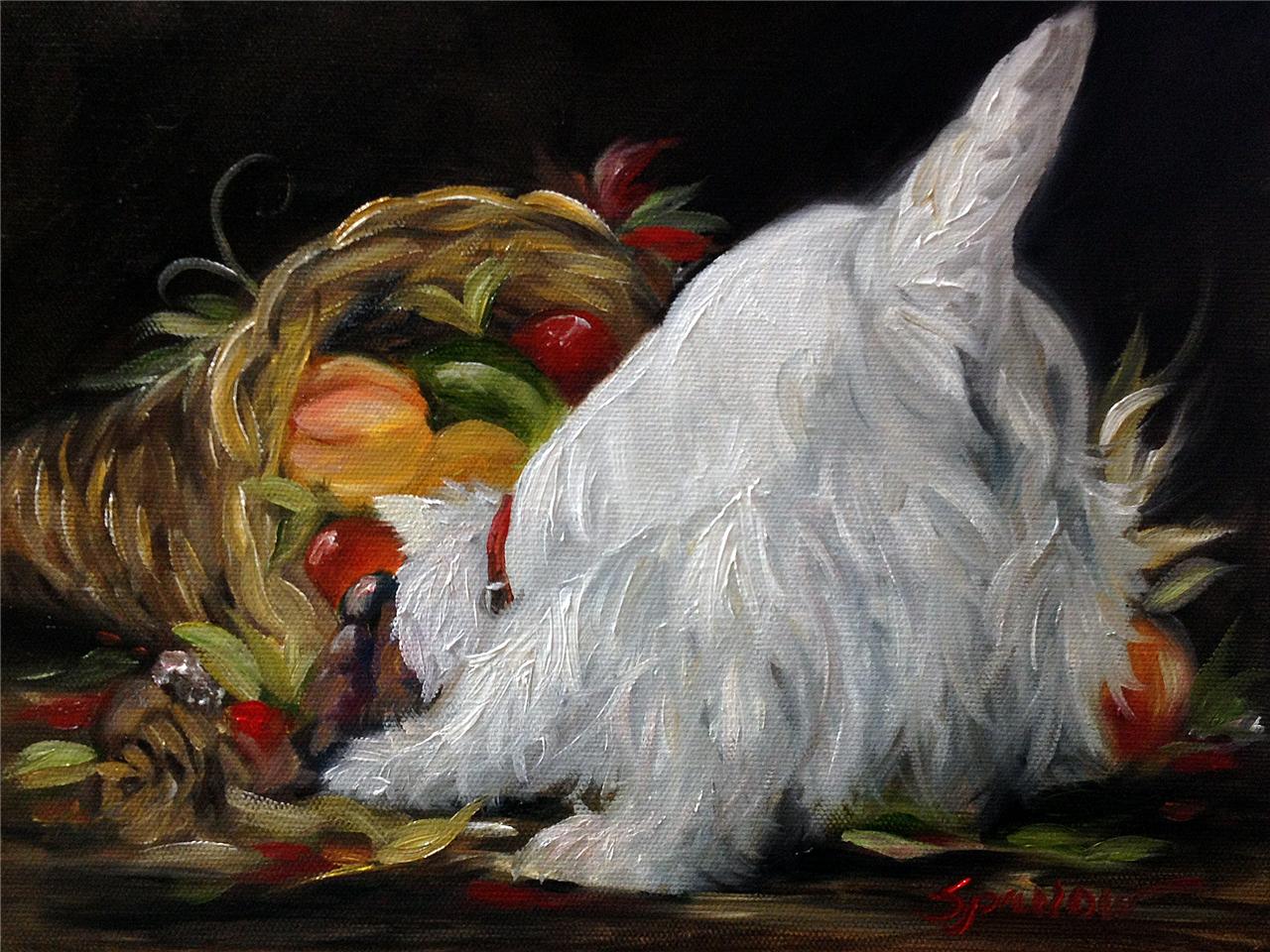 "Abundance"
Oil on 9x12" Oil on Stretched Canvas
Put a Westie Whimsy on your wall for some Thanksgiving holiday cheer with this cute little westie digging in the cornucopia!
Abundantly thankful always!
This painting was completed Oct 19 ,2014..It will take a week to 10 days to be dry enough to ship, so please keep in mind when bidding.
#westie #Thanksgiving #Cornucopia