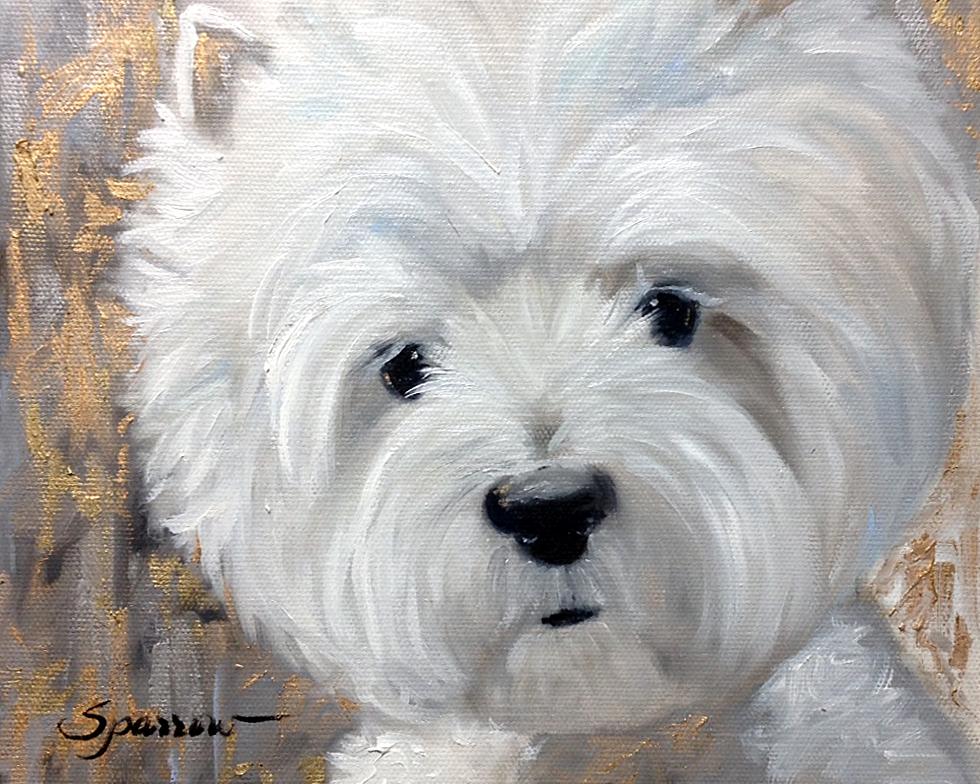 "SHIMMER"
(Westie West Highland Terrier)
Put a little Westie Whimsy on your wall or table top easel! Fun pops of Metallic paint for a bit of glitz.
This painting was completed September 9 ,2014..It will take a week to 10 days to be dry enough to ship, so please keep in mind when bidding.
#westie #hangingthemoon #westhighlandterrier