Happy New Year Everyone! Been a little swamped with commissions but have managed to pop out a few new auctions for the new year.
First one here is of course a westie, I've tested out a new support which is an Ampersand hard board panel. I "think" I liked it, but need to do a few more to see...
Since this is the first painting of 2014, the opening bid will be $20.14!..
Good luck and let me know if you have any special requests!
"Eyes on You"
10x10 Oil on Ampersand hard board panel.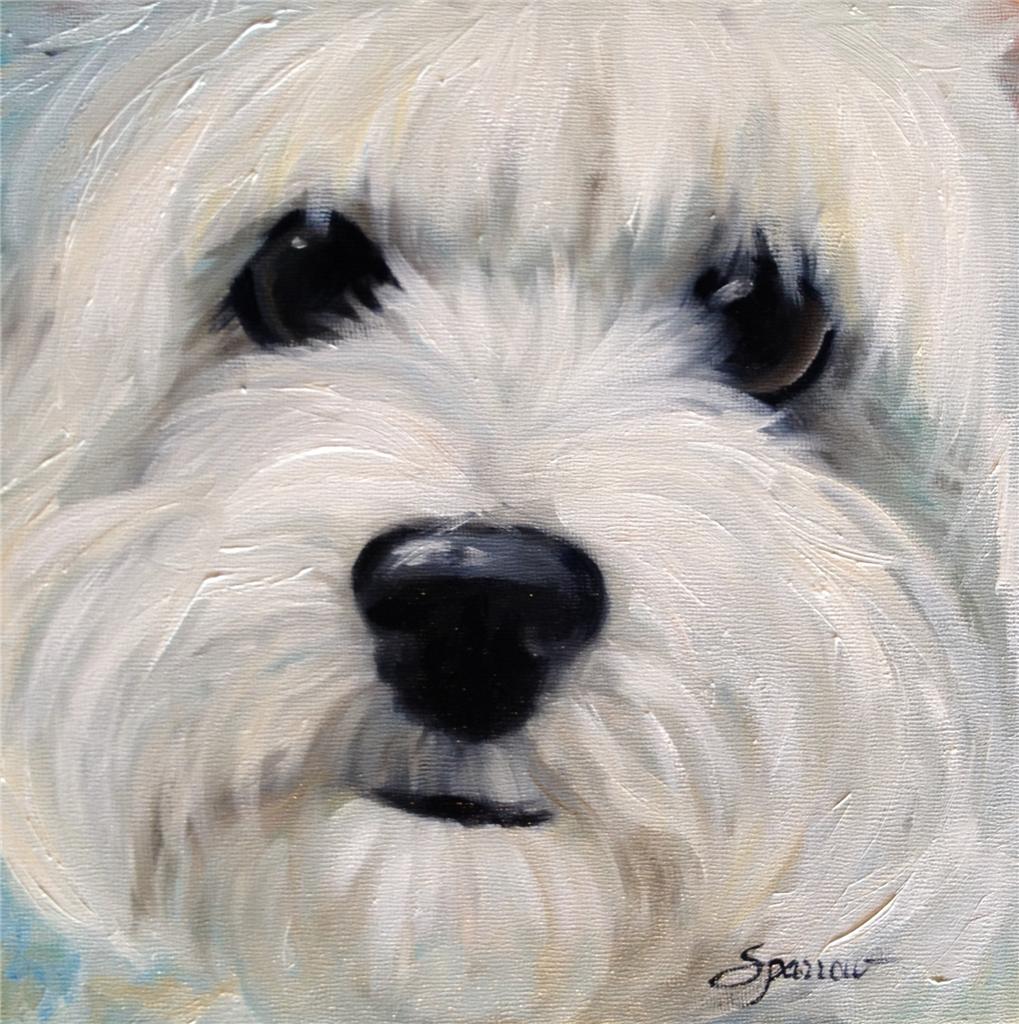 Good Luck! Mary and Harry the Westie....