Attention turns to the Cairn fans today!
"UNDER COVER"
8x10 Oil on Canvas
was created from a photo submitted to one of our Facebook Fans on Hanging the Moons FB page..
come join in on the fun and spread the word.. I'm almost at 100,000 followers.. help me get to 111,111! :)
To purchase under cover click HERE
http://cgi.ebay.com/ws/eBayISAPI.dll?ViewItem&item=390637535573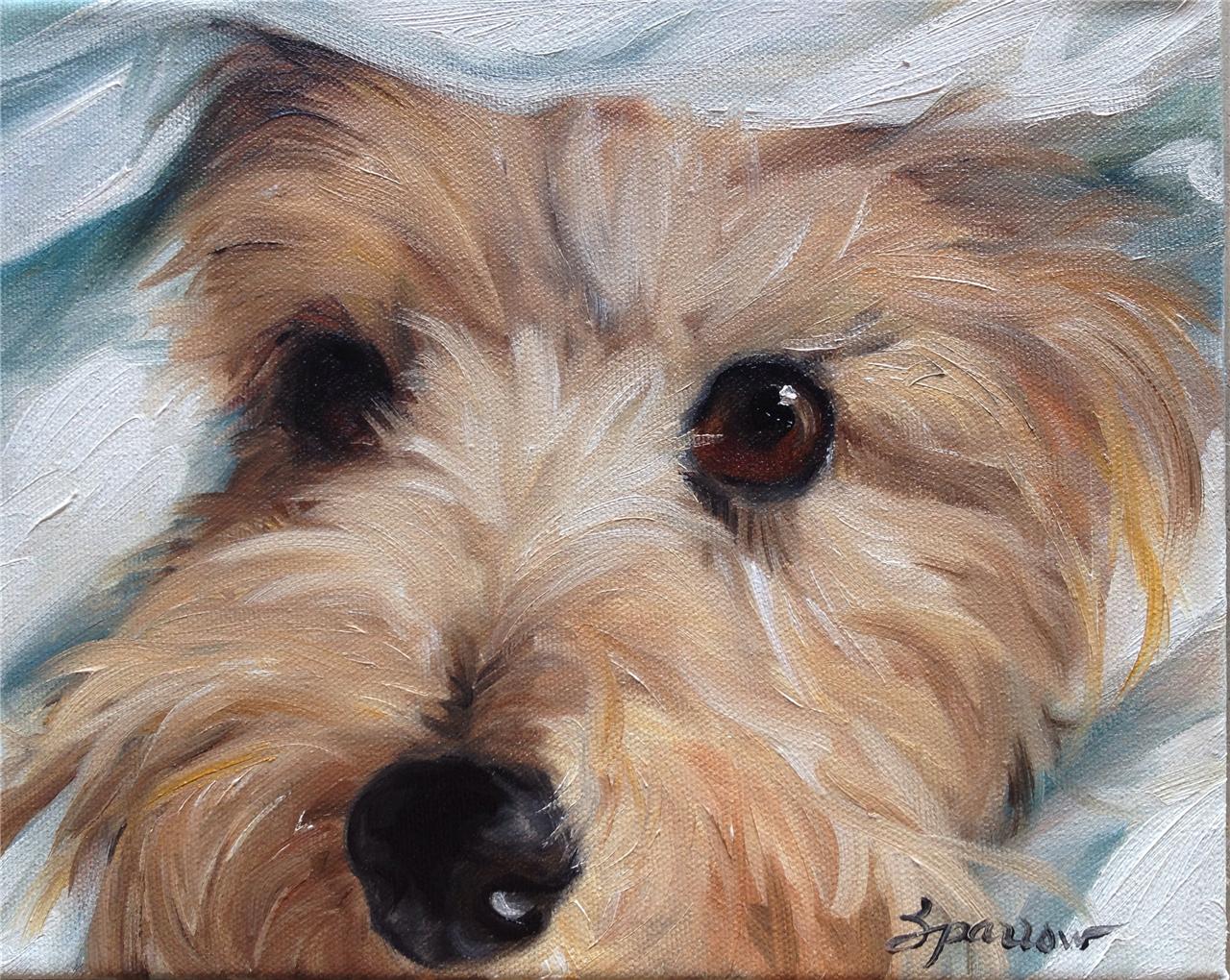 Have a GRrrreat Weekend everyone!
Mary
www.hangingthemoon.com