OK folks! It has been a while since I've been able to find the time to put up an auction painting, so I decided to do something different and paint LARGER this time for auction ... and here it is, in the dead heat of the summer... 16x20" SWIMMER! A fun painting of "Dreamer the Pesky Westie"
Dreamer follows Hanging the Moon on Facebook and was gracious enough a while back to give me permission to paint from his photos...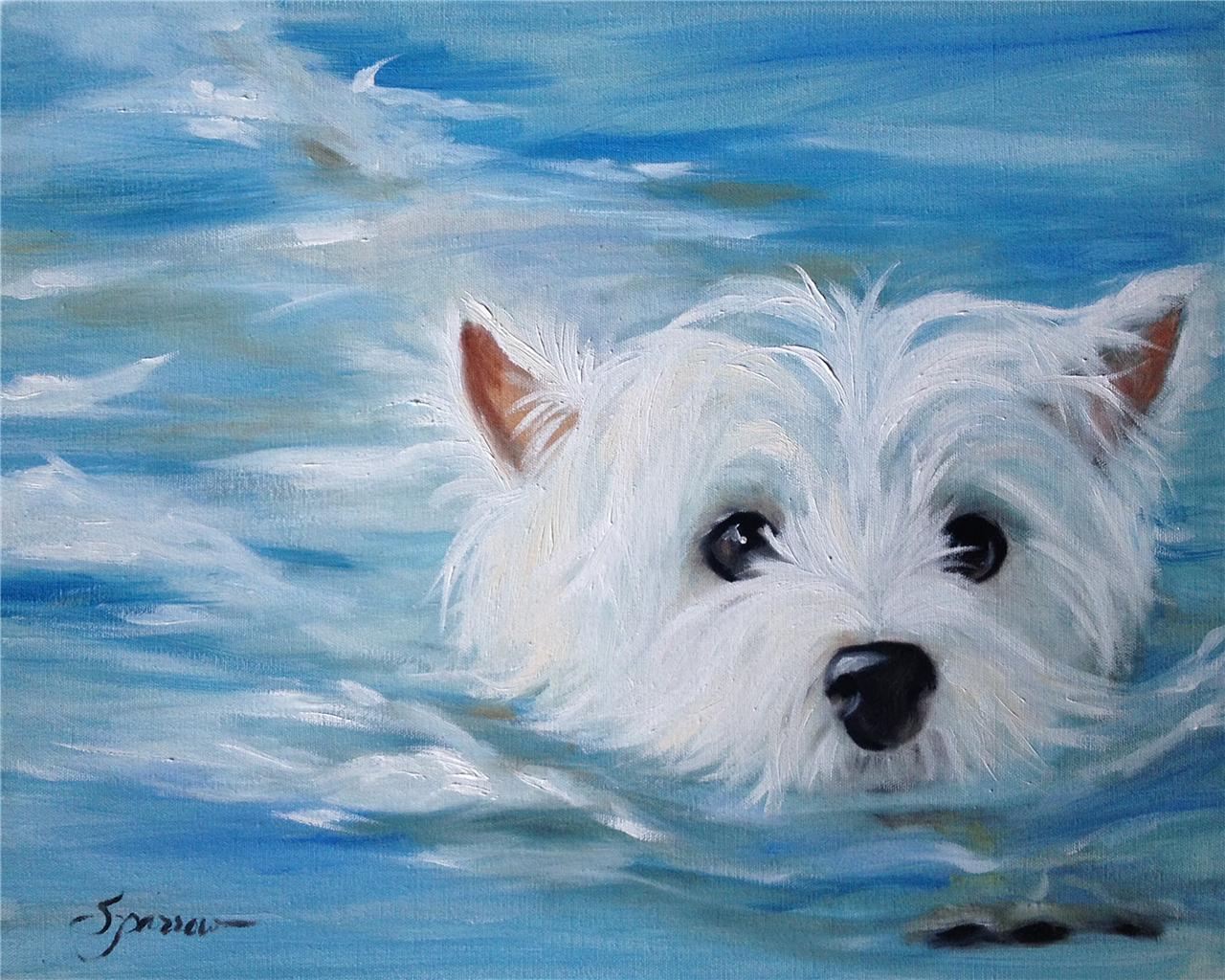 "Swimmer"
16x20" oil on Canvas.
For those of you that don't know, Geoff and I got married in May - we couldn't be happier and are looking quite forward to all we plan to do with Hanging the Moon Studio! We are getting an amazing following on Facebook and about to hit 100,000 facebook fans so if you aren't following us please look us up! I'm anxiously watching to hit 111,111 OF COURSE!
When that happens I will have to do something special, just not sure what it is yet!
After getting married, I had to decide just what to do with my signature going forward, so since Sparrow is my maiden name I have decided to sign just "Sparrow" ;)
Happy Bidding!