3 Day Auction...
It's Raining Petals!.. this little painting was done as an illustration for a friends project, all she needed was the file for reproducing on her invitations.. and now the original can be yours..
"Petals"
8x10 oil on canvas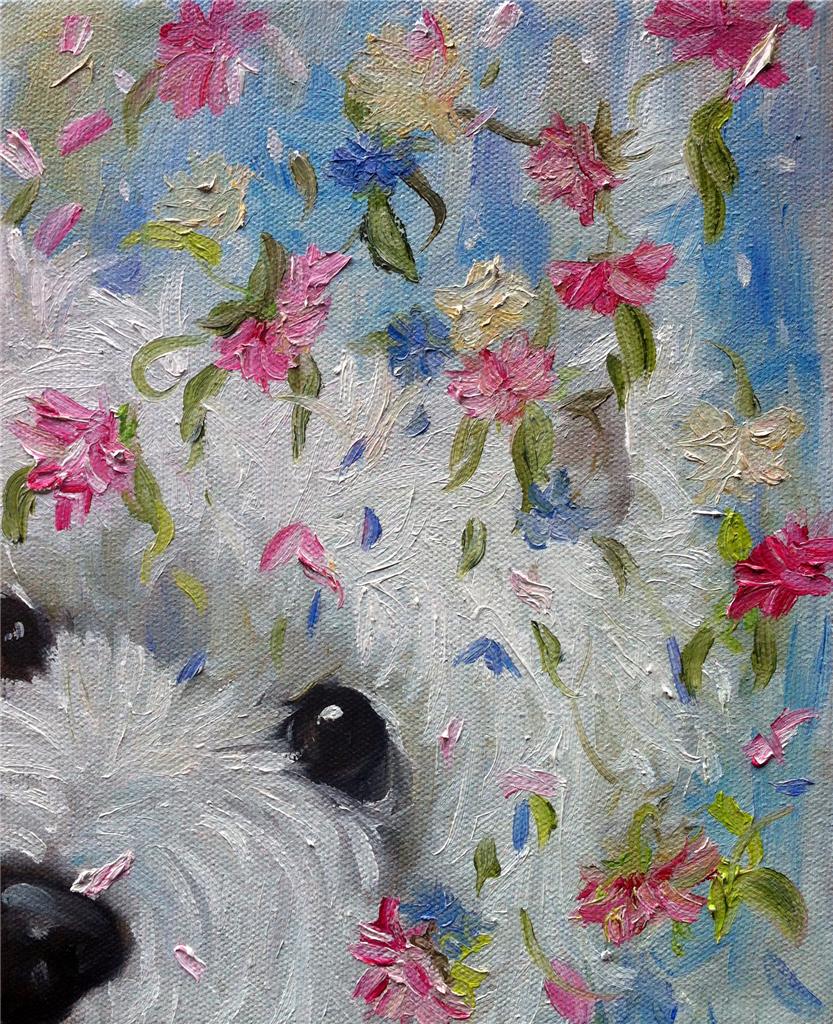 A Change of pace... adding a new breed in the mix.. Meet Tootsie!.. Tootsie was headed to the auction block.. but she got sold before she got there.. but if you have friends who are Cavalier King Charles Spaniel Lovers, tell them to join the mailing list or go like our
Hanging the Moon
page on Facebook for updates!