WOW.. a dog! ;)... Seems I've been so unbelievably busy with Portraits, and getting our studio ready , not to mention 3 kids and 3 dogs! (let's not forget the bird) .. that I have barely had time to breath when it comes to painting our furry little friends. Finally, I set aside time for it and smiled through the whole thing!
Just finished this afternoon and listed for auction...
"SUNDAY AFTERNOON"
8x10 oil on canvas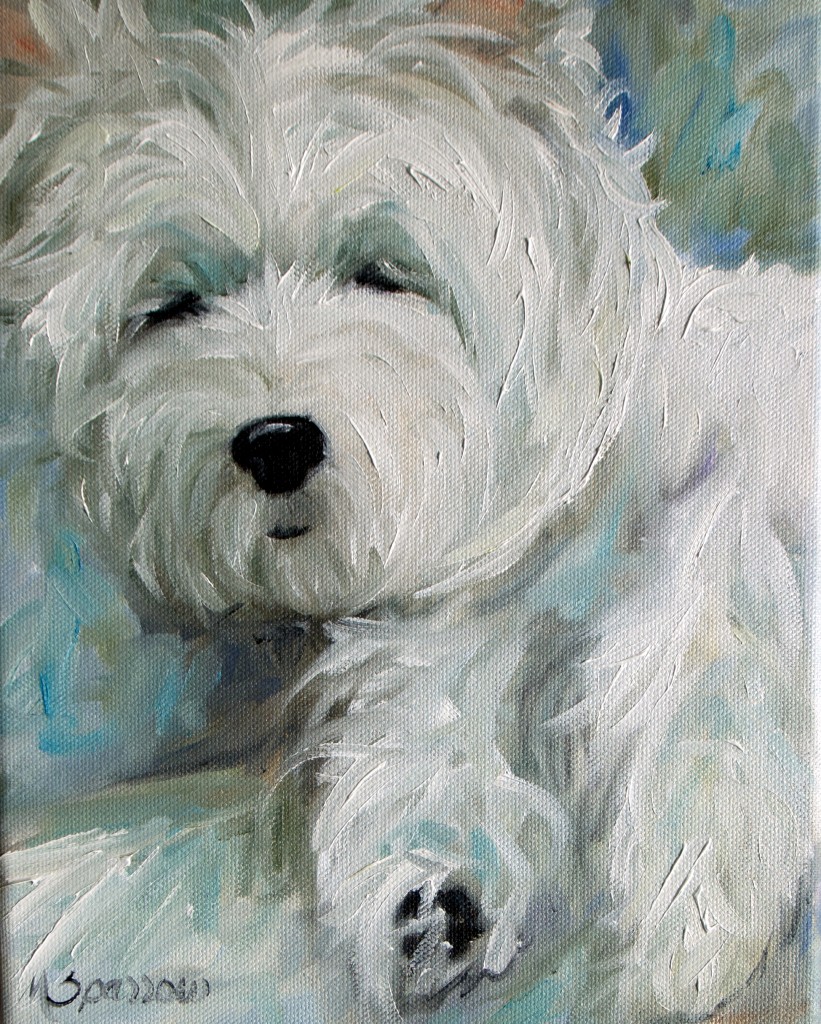 I hope Everyone has had a fantastic weekend!