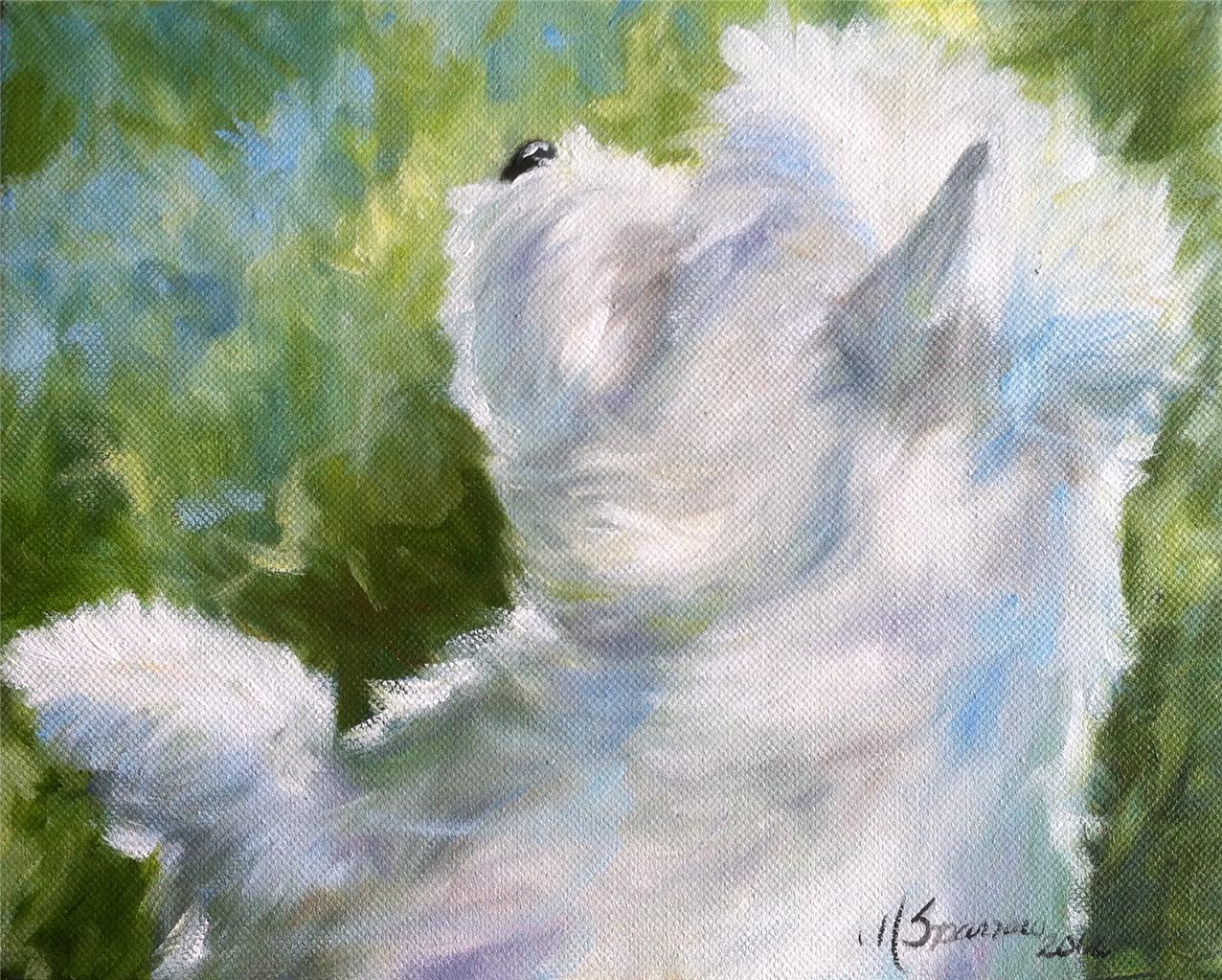 Happy New Year!
Starting off the new year with all things "Looking UP!"
New life, new studio...
I'm having so much fun having space and wonderful north light to work in. After years of working out of a small cramped space with artificial lighting I feel like a whole new world has opened.
This little painting is the first to be finished in the new year, and you may notice I am changing my signature to M. Sparrow rather than MSSmith.
To Purchase or Start the Bidding Click
HERE
As Always.. am happy to receive pictures of your fur babies as inspiration, feel free to send at anytime to marysparrowsmith@gmail.com