Ok.. So I GOOFED and accidently ended the two auctions last week before the time was up with watchers.., so am going to relist them at my potential loss!.. in a ONE day auction starting at.. of course.. the crazy number of $11.11
So.. Just listed~~...
11x14 oil on Linen.. "GARDEN PUP"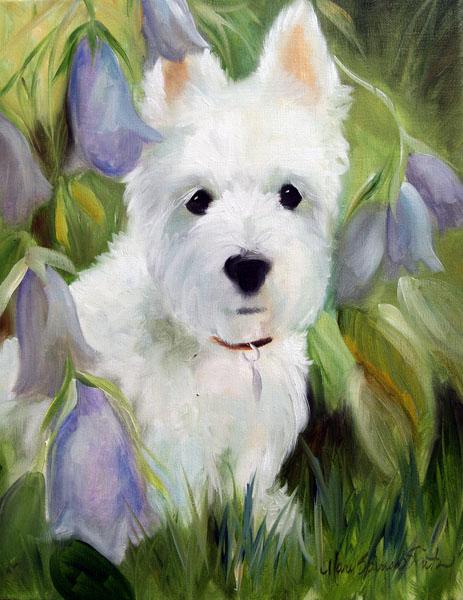 ALSO!!.. Bringing back some old favorites and NEW prints in my
ebay store!