Clearance!!.. Things are getting exciting around here, after years of painting out of a little room turned studio in my home, I am in the process of moving to a new storefront building that will be the home of my new studio and gallery within the next couple of months. This will be a much welcomed move as I am busting at the seems in this little space...
I wasn't sure where I'd be moving but was sure that it would hit me over the head when the right place came available. Many of you know of my obsession with my lucky number 11, well, on the 11th of this month I was told of an available storefront, I went to see it and knew immediately it was a great place but when I walked to the door and saw that the address was 111... ;) that sealed the deal!
So for the next few days I am going to be listing little paintings that have been stacked in the corner for quite some time.. and in in keeping with my 11 streak, going to start them all at $11.11, so have fun. :)
up first... for the corgi lovers. This little painting is one that I started several years ago and never finished from an image someone on my mailing list sent in as an inspiration. I pulled it out today and couldn't find the original reference so just did the touching up out of my own head. Does anyone recognize this little guy?
"Dog Paddle" click here to bid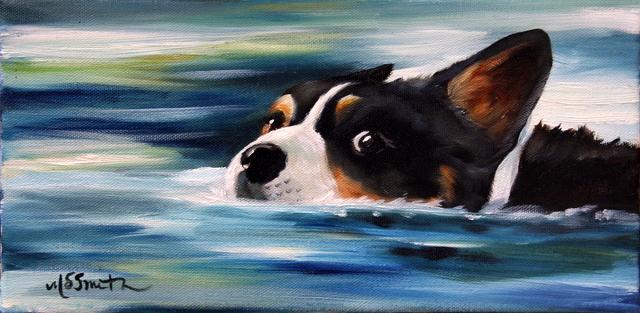 Next up- "Springer" for the Springer Spaniel lover in you click
HERE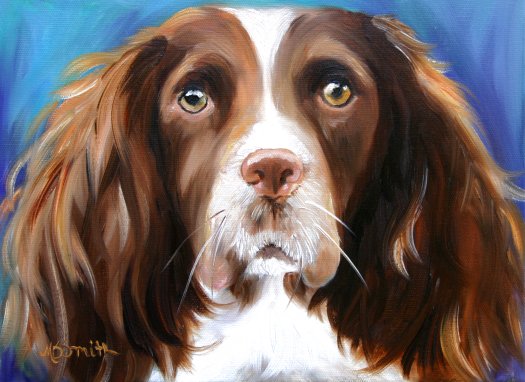 How about some Landscapes? "Under the Clouds" available
HERE
or maybe a little more color? "Colorscape" available
HERE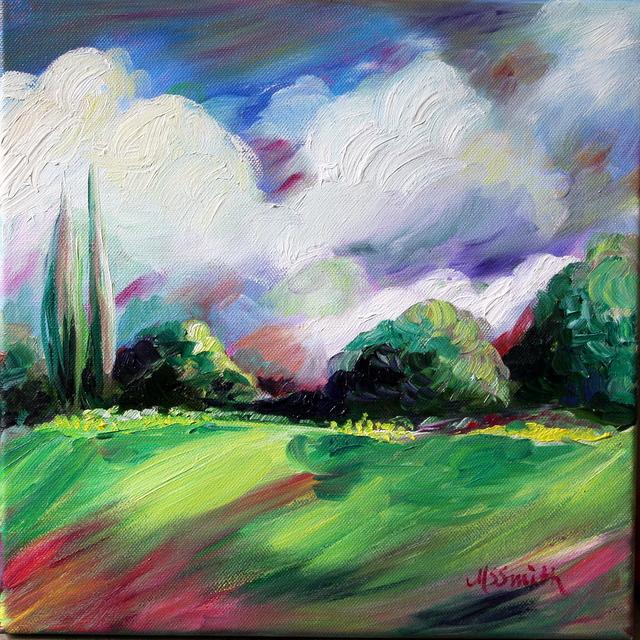 To switch it up a little I still have a few doll portraits left over from the "Once upon a doll" series. The first original from this series hangs in the Madame Alexander Heritage Museum in NYC.
These paintings would make great gifts for the avid doll collector or wonderful whimsical art for a little girls room.
"Twins" can be purchased
HERE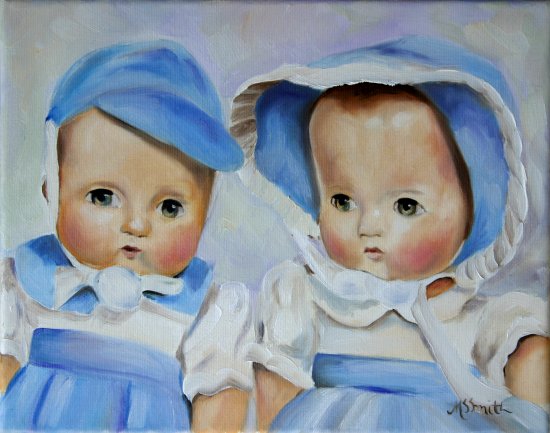 or
"Doll and her Bear" click
HERE