SURPRISE! ;).. I am STILL PAINTING.
(thank you to you all that have asked about my whereabouts!)
I have been incredibly busy with portraits, and not just any portraits, but have recently returned from
the trip of my life. I got my golden ticket and headed to
HOLLYWOOD!
I was so fortunate to meet with and photograph a few Hollywood celebrities to paint their portraits. I was incredibly nervous but ended up having the time of my life and making new wonderful friends.. they really are just regular people!. I don't want to name drop yet, but as soon as they are completed I will share them here with you all.
Yesterday I went down to work on one of the portraits and little Harry followed me down, I glanced over and he was looking like the biggest pout box, very mopey over the fact that I was working and not tossing his ball. So after taking a little break to appease him I decided I was long overdue for a dog painting.
I am going to try to do better, I promise to squeeze some in in between the people portraits... after all these little fur babies of ours deserve to be little masterpieces too!
So fresh on the ebay block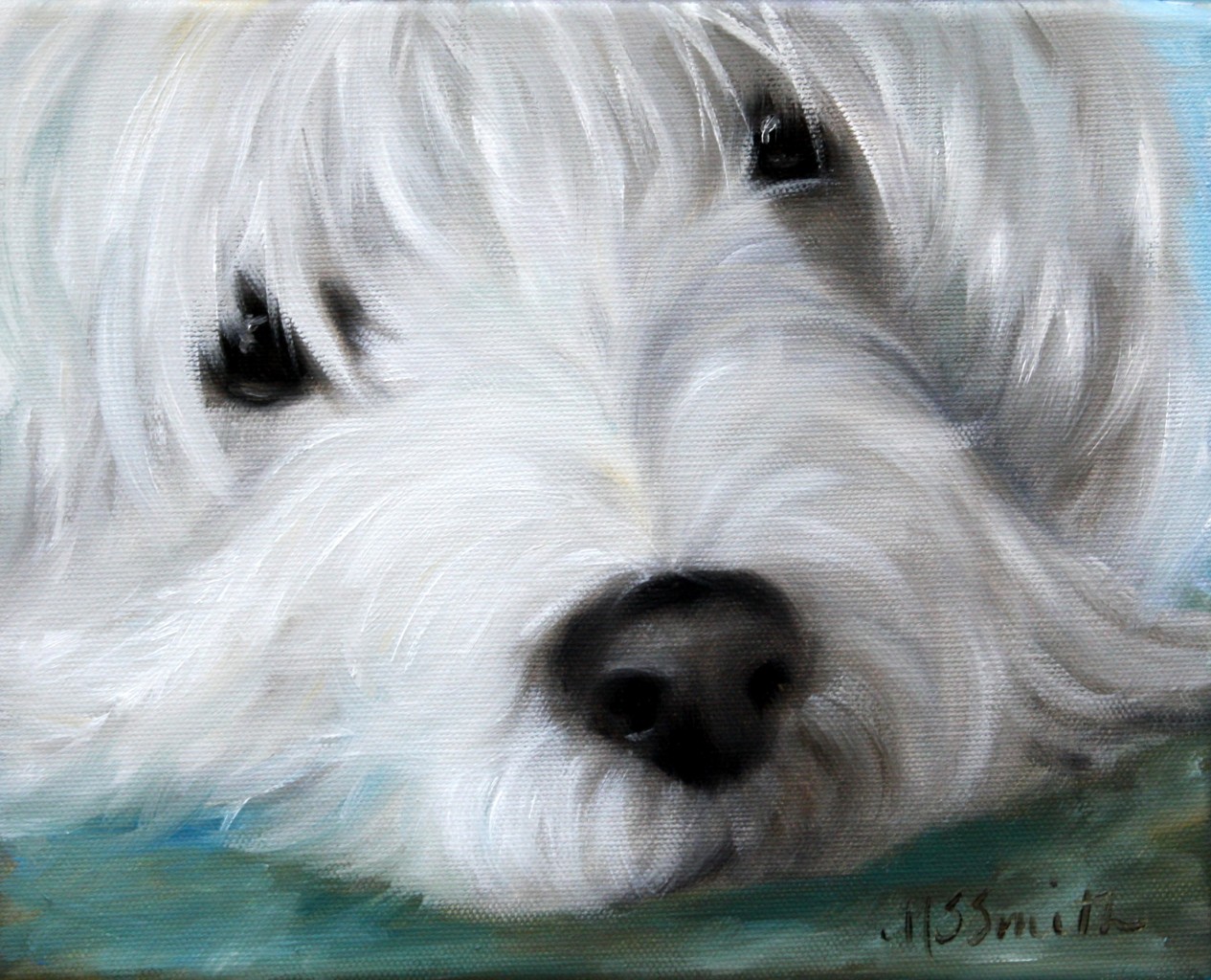 "MOPE"
8x10" oil on canvas
painted edges makes framing optional
Have a great day!
www.marysparrowsmith.net