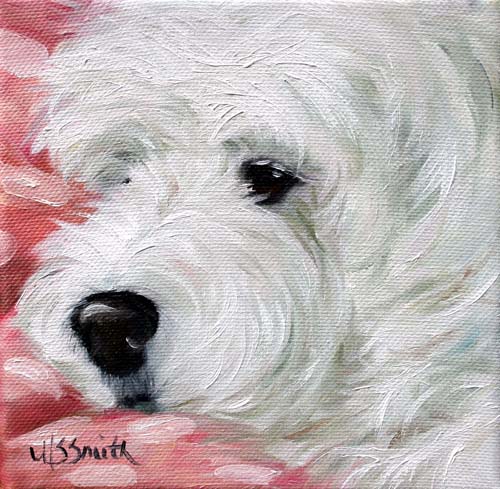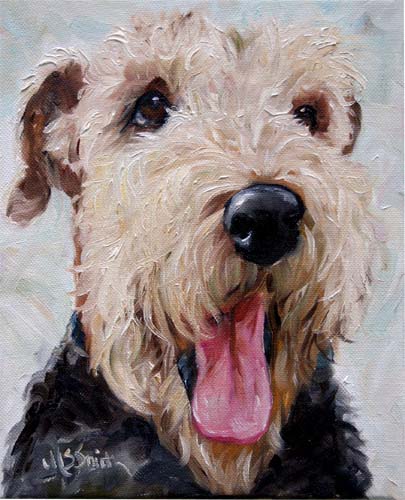 Good Monday morning everyone. I hope you are all coming off a fun summer weekend.
My oldest son celebrated his 10th birthday! I just don't know where the time goes.
And going soon are two paintings. For the westie lover "
Don't Bother Me
" 6x6" oil. And for the Airedale Terrier fans "
Life is Good
". 10% of the final sale price will be donated to the National Airedale Rescue. (NARA)
Click the images or titles to bid.