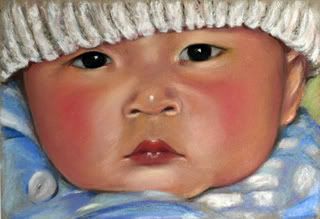 Ending tonight!
"Hydrangeas"
for the corgi lover!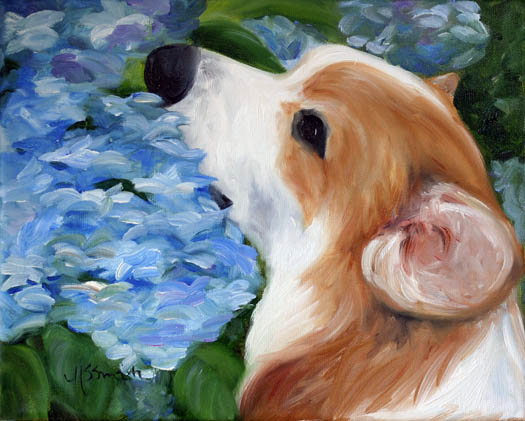 Hi Everyone! I can't believe we are already into February. You may notice my auctions slow up a bit in the upcoming weeks as I take some time to devote to the stack of commissions by my easel. I am also considering moving my paintings to another venue as ebays new rules and fee structure are making selling a bit difficult... but I will keep you notified.
Speaking of commissions, I'd like to remind everyone that not only do I paint your favorite breeds, but I also paint children. While I generally prefer to take my own photos for children's portraits, I can also work from yours. Above is a small sample of a pastel portrait I just finished as a gift to my friends that just traveled to China to adopt their daughter.. It was done from a photo on their blog from the first moment they saw their daughter... Isn't she a little "china doll"!