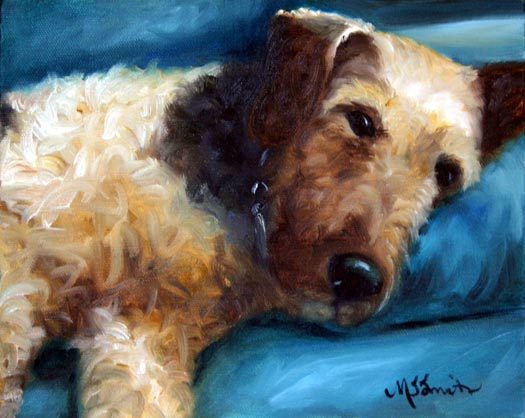 "The Ruff Life" 8x10 On Deep Edge Canvas.
A great gift for the Airedale or Dog lover.
I trust that everyone had a wonderful Memorial Day weekend! With this weekend being the kick off to the summer season (AND me turning the big FOUR O!) it also marks a crazy time of year for me. My three young children will be out of school and we will be vacationing some. So there may be a few days here and there when I don't list as regularly. But, I will NOT be gone! Have a happy summer!