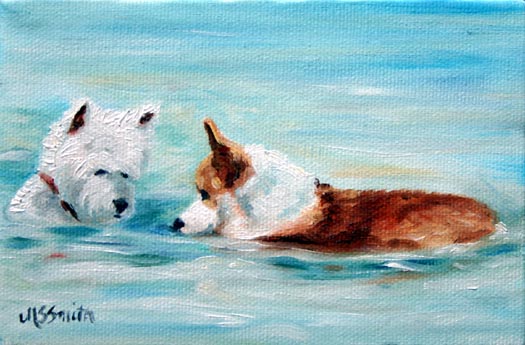 SCAM ALERT
It is sad to say, but some people have nothing better to do with thier time than to aggravate honest people. Apparently there are people going around and sending emails to some of my bidders saying "I am the owner of this painting, would you like to buy it". If you receive an email of this nature that looks like it is coming from ebay, please be sure to chech your ebay messages first to see if it is there as well. Please email me directly if you are ever unsure if I have personally contacted you.
That said, how about something to make you smile. Here is a little painting for both corgi and westie lovers.
"Water Buddies"
is a 4"x6" oil on gallery wrapped canvas available for auction, don't lose out, place your proxy
bid now
.