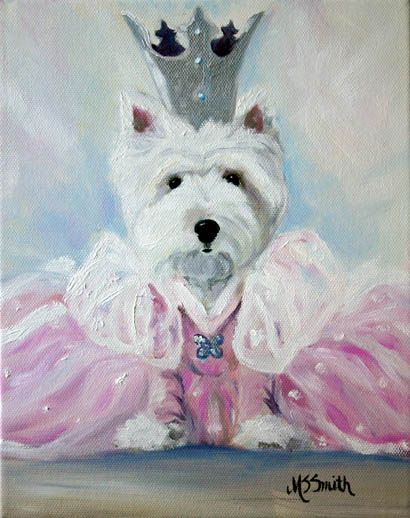 "Hollywood Gone to the Dawgs"
My newest series!

In this series, I am going to depict my favorite four legged friends
as famous characters and stars. To kick it off, I have started with none other than
my personal favorite "Katy Scarlett O'Haira"
My next addition was "Glenda the Good Pup"

Watch my daily paintings to see what springs up next!