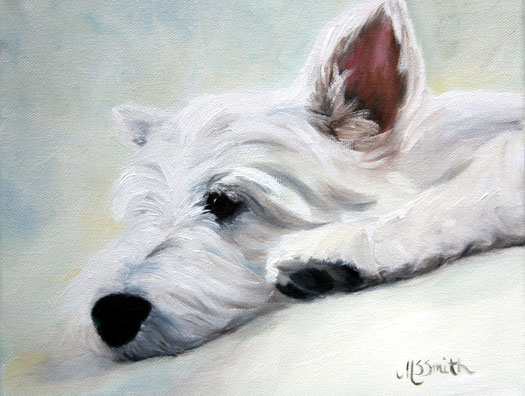 Time is flying! October already..... I have been painting up a storm and managaging to stick to my goal of a painting a day, SOMETIMES TWO!!!.
We are getting excited as we anticipate the birth of our newest baby. A FUR baby that is. We have a westie puppy on the way! He is due to be born tomorrow and come home in December.
So while I'm dreaming about the newest addition I'm painting puppies!
Go to ebay and plug in MSSMITH to see my newest paintings for auction!